What are NFTs? How to Make Them and List for Sale
My definition of Non-Fungible Tokens (NFTs):
A cryptographic representation of original artwork that is listable on blockchains.
Another definition:
"NFTs make digital content one-of-a-kind: you will be the only person who can claim ownership of an NFT that you own. This means you will have control of the NFT, like the ability to resell or distribute it, and it will appreciate or depreciate in value just like any other asset." - From Valuables (v.cent.co)
My photo art has now been loaded into the Ethereum (ETH) blockchain. It went from print art and digital art to now being …
"crypto art"
---
Ok, what?
If you're not familiar with ETH, it's like Bitcoin, but has more functions in its protocol. If you're not familiar with Bitcoin, it's like money but not centrally controlled. If you're not familiar with money, it's like gold but not shiny or malleable. Gold is kind of like food, but not food. Food is safety from hunger. Safety is no fear.
What are you waiting for? Get in the crypto game. No fear!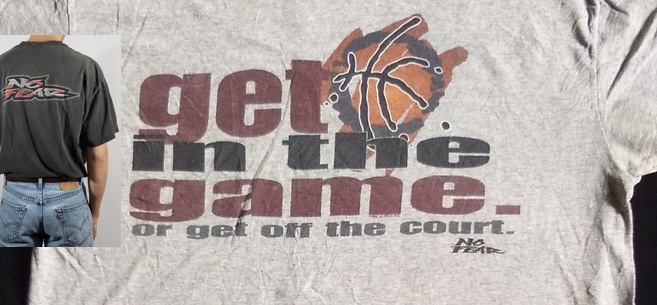 ---
Ok, how?
It was pretty easy to go from digital artist to crypto artist. The steps I took to uploading my artwork to an NFT marketplace (OpenSea.io) were:
1. Got a Coinbase account
2. Bought ETH w/ $100 USD
3. Got the Coinbase Wallet app
4. Transferred ETH to the wallet
5. Connected OpenSea.io to wallet
6. Created a collection on OpenSea
7. Listed an item for sale

You'll find a million ways to do this, but this was a straightforward way to get started. You don't need any technical skill to do this other than simply being efficient with the internet, phone apps, etc. No programming.
Your artist grandma could (and should) do it!
---
Ok, why?
NFTs are an interesting concept for creatives: the image of "Neandovirus" above, though you can download it, copy it, and screenshot it all you want, there exists one and only one original representation of it on the blockchain forever. This creates the concepts digital scarcity and digital ownership.
As the original artist, if you buy it from me, you pay me in Ethereum for it. If you sell it to someone else, you get paid, but I also get 10% of secondary and subsequent sales. This is possible, and easy, because of the decentralized ledger of transactions that is the blockchain. I'm not an art collector, but I assume the original artist getting paid on subsequent sales could also be accomplished with old-fashioned "smart" paper contracts.
Besides the electricity costs (called "gas") of servers mining these transactions, selling digital art may be a more carbon-friendly form of merchandise than my other way: slapping the art on a t-shirt or mug and shipping it to you.
---
Sure, what else?
I learned about NFTs only recently, from the Tim Ferris podcast, where he interviewed Coinbase board member, MS-13 investigator and super smart person, Katie Haun.
This took me down a rabbit hole to learn more. I found many other podcasts where they interviewed the founder of OpenSea. So, now I sort of get it.
This stuff is so hype-driven. Simply listing items for sale won't generate interest. Something must attract buyers to it. Something like a journalist picking up your story. My method of enforcing even more scarcity is that I am only listing images that are published in my physical books (with a few outtakes as well).
Some people are natural "Hype ₿easts"; they know how to really promote. That's not me, but I did get my poetry collaborator to retweet my collection:
The images from "AI Art - Poetry" (the book I collaborated on) are available on the #Blockchain as #NFTs! #poem #creativeAI #poetry #digitalart ... (I don't know what any of this means, but the author @chimpsarehungry seems to like it!) 🤷🏽‍♀️ https://t.co/vGriJn2jMT

— T.M. Foxglove (@tmfoxglove) February 26, 2021
Speaking of Twitter, NFTs make it possible to own a Tweet. The service Valuables (v.cent.co) lets you do this. From their Q&A:
"Why would you pay to own a tweet? Owning any digital content can be a financial investment, hold sentimental value, and create a relationship between collector and creator. Like an autograph on a baseball card, the NFT itself is the creator's autograph on the content, making it scarce, unique, and valuable."
There's just new things to buy these days, I guess. If you really want to own someone's tweet, they can now sell it to you. What's next? I think it's a cool new way to license any kind of art. Such as sound-effects for audiobooks. Or music. It could be a 2021 version of the Wu-Tang secret album.
"Once Upon a Time in Shaolin is the seventh studio album by American hip hop group Wu-Tang Clan. It was limited to a single copy sold in 2015, and is the most expensive work of music ever sold." - From Wikipedia entry on the album.
---
Ok, Shane, what's in it for you?
If you are a fan of my images (and rich in ETH), you can own them, collect, and sell them yourself on the blockchain. They're all in my NFT gallery.
I have a collection specifically for the art within my new book, Stone Age Code. Visit opensea.io/collection/stone-age-code for that gallery.
"Neandovirus" (you'll have to read Stone Age Code to find out what it means):
Thanks for reading!
– Shane